Sustainable Architecture in Bengaluru: A Look at Green Powered Buildings
Vikram Salvekar March 20, 2019 | Wednesday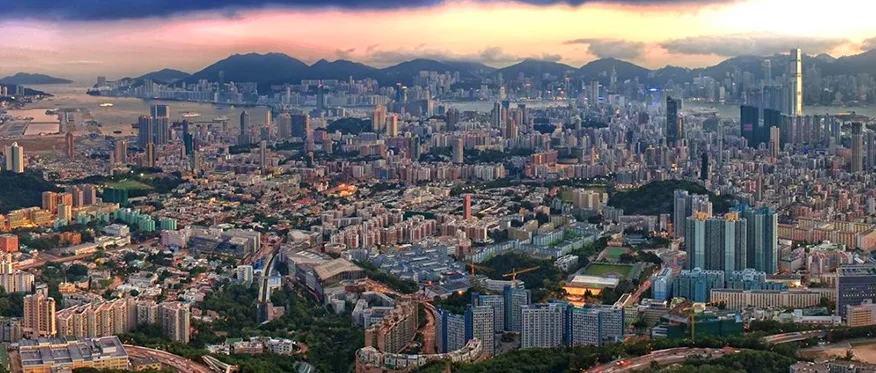 Introduction
Home to nearly 1.2 crore people, Bengaluru's demand for electricity has put a considerable burden on an already loaded distribution network in the city. 33 per cent of the massive power consumption can be attributed to the energy usage in both residential, as well as commercial buildings, which is growing at 8 per cent year-on-year. This, coupled with the increasing amount of greenhouse gases and demolition waste generated from these buildings, underlines the fact that now is the time to look towards sustainable development through green buildings, with an added focus on renewable power.
Across the city, harmful particulate matter levels exceed the national standards by a significant margin and pollution levels are three times the WHO's safety limit. Hence, green buildings can, to a large extent aid its power requirements, besides reducing pollution levels in the long run. Despite the heightened need for green buildings in Bengaluru, the city has only 332 Indian Green Building Council (IGBC) registered buildings, amounting to less than 5 per cent of the total buildings in the city.
Taking into consideration the Indian Government's ambitious Smart City project, which is under implementation in Bengaluru, it is imperative that we move towards sustainable construction for the foreseeable future of real estate. More recently, The Energy and Resources Institute (TERI) estimated that if green buildings were adopted across the country, it could save over 8,400 MW of power, enough to light 5,50,000 homes a year. Furthermore, as green buildings are constructed using eco-friendly materials and those which are able to reduce the environmental impact associated with the development process, they have emerged as a viable solution for a sustainable future.
The Role of Solar Power
However, with the increasing concern globally about climate change, energy has emerged as the single most important issue related to buildings and the environment. Most large corporates today look at energy consumption and the share of energy from renewables, as their most important sustainability criterion. Today, however, solar power has become very competitive with traditional forms of power, and rooftop solar is increasingly popular for large buildings, to meet their sustainability goals and also reduce their electricity costs. While green buildings have cemented their position in the scheme of things for the way forward, the buildings to be powered by renewables as a trend has not picked up, due to design and space constraints in these buildings.
As solar developers, we recommend that real estate developers move towards creating spaces for green- buildings to self-generate electricity, thus recovering their costs in the long run. Developers can design their rooftops in a way that it is feasible to install a rooftop solar plant or convert car parking areas into solar carports, thereby making optimum use of the available land without disturbing natural habitats. A lot of commercial complexes use glass facades against their wall, which could easily be replaced with solar panels. Through such provisions in design, buildings will be able to reduce their energy consumption by at least 25-30 per cent, in addition to enjoying considerable savings on electricity bills. In fact, it has also been reported that green buildings earn a 7 per cent increase in asset value, as compared to their conventional counterparts.
However, in a city like Bengaluru, we suggested that commercial green buildings purchase power from solar farms which are located in remote villages i.e. off-site location, in order to meet 100 per cent of their electricity needs from renewables. Bearing in mind that in a city that is already constrained for space, many corporates often do not always have enough space at their facilities to install rooftop solar plants, grid-connected open access or Group captive solar power from private solar farms can efficiently address this problem. Global giants based in Bengaluru have already adopted this technology. Adobe for example, has been purchasing power from our solar farm in Karnataka at approximately 40% per cent less than conventional power, and saves approximately INR 10.9 million besides abating 3540 tonnes of carbon dioxide annually.
Today Karnataka solar farm policy allows multiple green building owners or real estate investment companies in Bengaluru to consume solar power with differing objectives can be accommodated within the same solar farm project using innovate legal and hybrid financial structures called Special Purpose Vehicles (SPVs). This meets the needs of different categories of power consumers, depending on their preference for self-investment (Captive) or zero-capex (Third-party Open access) or hybrid model with partial investment (Group captive) solar power. CleanMax then operates and maintains the entire project, for its own capacity as well as for the investors ie owner-consumer. Due to low credit risk of the end user, stable cash flows, certain tax incentives, shared infrastructure and minimal operational risks, these projects are also attractive to lenders, so equity investors can achieve higher returns at an equity level.
As seen, there is tremendous potential for commercial buildings in Bengaluru to go Green, from both a business as well as environmental point of view. And to take this further, mandatory provisions need to be made for large commercial building like IT parks and Data Centre companies to source their power from renewable energy by the Government and LEED to suit the times and keep up with advancements in technology. One thing is for certain though.
Conclusion
Green powered buildings are definitely the need of the hour, and their importance will only grow bigger in the years to come. And if we are to work towards saving the environment, for our future generations, now is the time to start.