Solar Cities in Vogue
CleanMax April 20, 2020 | Monday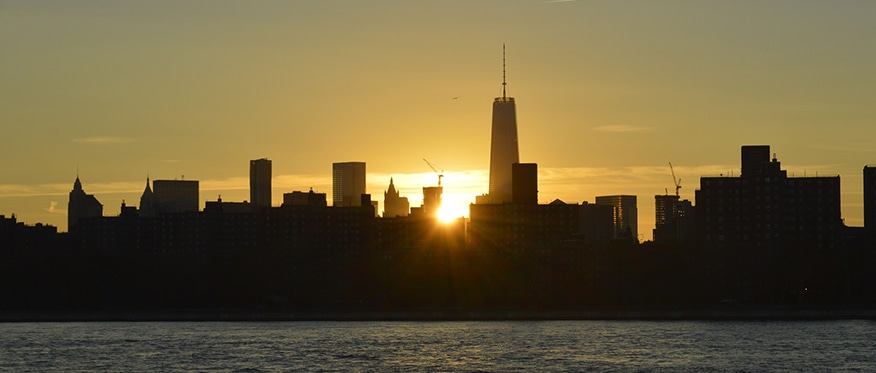 With urbanisation being a key focus for the present regime, creating cities out of towns and districts has gained momentum. Learning from past mistakes, the government is keen to develop smart cities which are not only sustainable, but are also equipped with all the modern amenities. And to be sustainable, it is important for these cities to leverage renewable energy solutions of energy development.
To this end, the Ministry of New & Renewable Energy has proposed the solar city programme, which aims to consolidate all the efforts of the Ministry in the urban sector and address the energy problems of urban areas in a holistic manner.
The Concept
The Solar City aims at minimum 10% reduction in projected demand of conventional energy at the end of five years, through a combination of enhancing supply from renewable energy sources in the city and energy efficiency measures. The basic aim is to motivate the local governments to adopt renewable energy technologies and energy efficiency measures. In a Solar City, all types of renewable energy based projects like solar, wind, biomass, small hydro, waste to energy etc. may be installed along with possible energy efficiency measures depending on the need and resource availability in the city.
Approved Solar Cities
As of June 2019, master plans have been prepared for 50 solar cities, while stakeholder committees have been constituted in 21 cities and solar city cells have been created in 37 cities (Renewable Watch, Sun Cities). Kakinada, Narsapur Town, Vijaywada, Guwahati, Jorhat, Itanagar, Gaya, Chandigarh, Bilaspur, Raipur, Surat, Rajkot, Gandhinagar, Panaji City, Gurugram, Faridabad, Hamirpur, Faridabad, Shimla, Leh, Hubli-Dharwad, Mysore, Thiruvananthpuram, Kochi, Kalyan-Dombiwali, Thane, Nagpur, Shirdi, Aurangabad, Nanded, Pune, Indore, Gwalior, Bhopal, Jabalpur, Rewa, Imphal, Aizawl, Kohima, Dimapur, New Delhi, Bhubaneshwar, Amritsar, Ludhiana, Mohali, Ajmer, Jaipur, Jodhpur, Coimbatore, Mahbubnagar, Agartala, Dehradun, Haridwar and Rishkesh, Chamoli-Gopeshwar, Agra, Moradabad, Allahabad, Howrah, Madhyamgram, New Town Kolkata, Puducherry
The Government has also released funds towards 50% of the cost of the preparation of master plans for each city. Draft master plans are already prepared for 11 cities. The setting up of solar city cell in these cities is already in progress.
Solar City Master Plan
The master plan of the city will include the baseline for energy consumption during the year 2008, demand forecasting for the years 2013 and 2018, sector-wise strategies and action plan for implementation of renewable energy projects so as to mitigate the fossil fuel consumption in the city.
These are the actions that have been mentioned in the Government's agenda that the municipal corporations, city councils, and district administrators need to take to develop a Solar City:
To create a "Solar City Cell".
To constitute a "Solar City Stake Holders Committee".
To promote National Rating System for construction of energy efficient Green Buildings in particular to commercial and institutional buildings.
To amend building bye-laws to make the use of solar water heating systems mandatory in certain category of buildings.
To provide property tax rebates through municipal corporations and municipalities, and electricity tariff rebates through utilities and electricity boards for the use of solar water heaters, especially in the domestic sector.
To comply with Municipal Solid Waste (MSW) Rules 2000 notified by the Ministry of Environment.
To organise publicity, along with training programmes and business meets for the various stake holders (such as architects, engineers, builders & developers, financial institutions, NGOs, technical institutions, manufacturers, suppliers, Resident Welfare Associations (RWAs), etc.) to get them actively involved in the objective of developing a solar city.
To generate necessary funds from the State Government and other funding organisations to achieve the objective of making the city a "Solar City".
Many cities around the world are setting targets and introducing polices for promoting renewable energy and reducing GHG emissions, India might get added upon that list.
In case you are also planning to add yourself to the list of companies going green, contact CleanMax today at Contact Us.